Immunotherapy
( Bio-immune Cellular Therapy)
18 day programs range from: $25,000 USD to $35,000 USD
Also known as Autologous Cellular Therapy or Anti-Cancer Vaccines is an essential treatment for our fight against cancer. It is our most advanced treatment and at our Functional Oncology Center we used the most modern and safe techniques, right now.
Our bio-immune cellular therapy "wakes up" the weak immune systems in order for them to act against any type of disease. When the immune system is weak, the malignant cells take advantage of the situation, they multiply and hide, the body takes longer to identify them and enters a state of emergency when the cancer has spread and it´s harder to fight.
Bio-immune Cellular Therapy
The Functional Oncology Alternative Cancer Treatment
Our process is the extraction and manipulation of the immune system cells known as white cells in general, but they have different types such as: t-cells, dendritic, LAK, NK or CD34 and functions in the human body. Their main goal is to defend and repair the body, maintaining the order and integrity of every organ and tissue. In the case of our cancer patients, white cells fight against malignant cancer cells, bacteria's and different viruses.
The Functional Oncology Alternative Cancer Treatment
in Tijuana, Mexico
Most Trusted and Recognized hospital for +40 years
Personalized attention with US based case manager
Peace of mind of knowing you are at getting treated by the highest quality and most prestigious hospital in Mexico
Most recognized and trusted private medical institution in Mexico with over 40 years
Fully equipped hospital with emergency rooms and 24hr. nurses for any type of unexpected situation (Not a Clinic like most)
Best medical facilities by far
Transportation
Many amenities
Biggest rooms with room for companion
" Increasing the number of white cells in the body, it makes a better and more balanced response of our patients, to fight and possibly eliminate cancer" 
AML ( Acute Myeloid Leukemia)
Cancer Survivor Testimonial – Zachariah
Zachariah is a 36-year-old AML patient, that came from Colorado to our Mexican cancer clinic in Tijuana, Mexico. With the help of his doctor, they researched treatments from all over the world and decided to choose chemotherapy. After his two rounds of treatment, his doctor was in shock he didn´t go into remission. After another research his first option was our hospital in Tijuana.
He shares his experience with our medical team was incredible. The first time he called, Dr. Ariel Perez spent 90 minutes with him, his parents and doctor, making sure all their doubts were answered. The attention provided by the medical staff was amazing and he shares at the end of his experience, he called a friend and said: "It is the first time, I felt a little sad to leave a hospital".
Our Immunotherapy Procedure
The Functional Oncology Alternative Cancer Treatment
We start by taking a sample of peripheral blood.
We are looking for a cure at cellular level, that is why we separate the required cells. We even extract cancerous cells and if possible cells directly from the tumor.
The white cells are incubated and their multiplication is observed. Our doctors obtain trillions of healthy cells. They are manipulated at a genetic level to make sure they are able to recognize and attack the cancerous cells.
They are prepared for their application.
How you administer your anti-cancer vaccines?
The Functional Oncology Alternative Cancer Treatment
We have three different techniques to apply your immunotherapy treatment:
Systemic: is our intravenous technique and the most frequently used. It is applied by a peripheral catheter and the advantages are: multiple areas can be treated at a microscopic level.
Subcutaneous: our second technique is the deposition of the white cells between the skin and fatty tissue. They are injected into specific areas of the body in reference to the location of the tumor.
Intramedullary administration: our third technique is for patients that have blood cancers or when they have spread to other parts of the body. The white cells are placed in the long bones.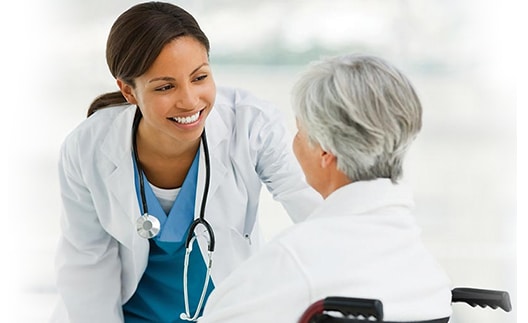 Immunotherapy FAQ´s
Frequently-Asked-Question about Cellular Therapy 
For more information about our Functional Oncology Protocol at MedicalMex and how it helps you fight against cancer please read our most frequently asked questions or contact us today using our FREE consultation form at the bottom of our page.
Immunotherapy
Functional Oncology Alternative
MedicalMex cancer clinic offers one of the most successful naturophatic (natural cancer treatments) and holistic cancer treatments in Mexico.
Get a Free Phone Consultation