Hip Resurfacing Surgery
Our price: $ 17,500 USD
Dr. Dario Garin who heads our Orthopedic Clinic, is a distinguished orthopedic surgeon with an international resume that demonstrates a range of knowledge found only in the top hospitals in the world.
He is Mexico's only orthopedic surgeon to offer the Smith & Nephew BIRMINGHAM HIP resurfacing System, a metal hip joint that is the only resurfacing prosthetic hip with 10 years'documented success. Due to the minimal loss of healthy bone, low risk of dislocation and excellent results the BIRMINGHAM HIP is the hip of choice for active patients.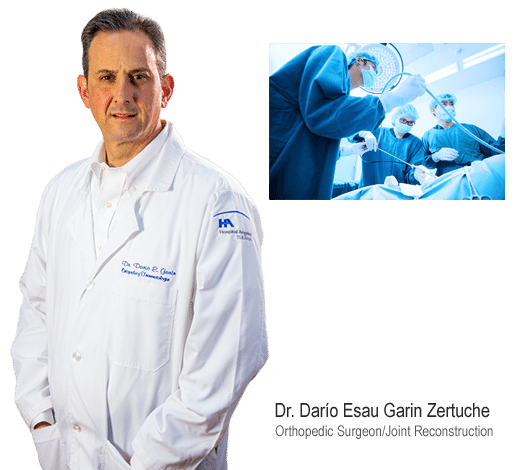 Hip Resurfacing Surgery
Hip Replacement vs. Hip Resurfacing
In a traditional hip replacement surgery a significant amount of healthy and damaged bone is removed and replaced with a prosthetic bone. Our surgeons perform hip resurfacing, a technique that involves the removal of less healthy bone; we only replace the damaged area.
The type of hip resurfacing procedure that a patient receives and how long it is likely to last is largely dependent on the type of prosthesis used and the age of the patient. The cost of joint replacement procedures in America reflects the quality of joint used, with hip resurfacing costing around £50,000.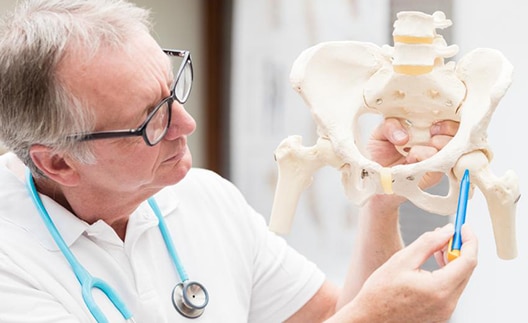 Hip Resurfacing Surgery
Hip Resurfacing Post-Op Care
Our post-operative care is second-to-none. Dr. Garin stresses that we always keep in touch with patients by phone or email – it is important to make sure that they are recovering well, with minimum pain, and gaining the mobility and flexibility they have not had for so long.
If you would like to speak to a doctor about whether hip arthroscopy would be the best treatment for you then contact us today by using the inquiry form on the bottom of the page.
Best Orthopedic Surgeons in Tijuana, Mexico
The Safe, Affordable and Only Certified Medical Facilities for +10 years
Home of  Best Board Certified Orthopedic Surgeons in Mexico
Personalized attention with US based case managers
Home to Dr. Dario Garin and Dr. Fernando Izquierdo the most recognized and trusted names in Mexico
Peace of mind from getting treated with the most prestigious hospitals in Mexico
Full-scale certified hospitals and clinics with International Accreditation's
Best technologically advanced medical facilities in Tijuana
Shuttle Service
In-house Pharmacy and Chapel
Best amenities
Comfortable rooms with companion accommodations
Hip Resurfacing Surgery FAQ´s
Frequently-Asked-Question about Hip Resurfacing Surgery
For more information about our packages and how having Hip Resurfacing Surgery at MedicalMex helps you regain movement and live pain free, please read our most frequently asked questions or contact us today using our Request More Information form at the bottom of the page.
Orthopedic Surgery
Orthopedic Surgery Center of Excellence
We offer a wide range of orthopedic surgeries to help our patients regain the movement they lost and help them live pain free. MedicalMex offers state of the art facilities, the lastest medical technology, new and improved medical procedures all for the benefit of our patients. In addition, we only work with the best surgeons and phyisicians in the world such as: Dr. Alfonso Garcia Chavez for Orthopedic Surgery.
The main orthopedic surgery procedures available are:
Request Booking Contact Today!