Immunotherapy for Breast Cancer in Mexico
Functional Oncology Alternative Cancer Treatment
Breast cancer is one of the most commonly diagnosed cancers in the world, globally, nearly 1 out of 8 women in the world will be diagnosed with breast cancer. Until recently, breast cancer treatments typically involved surgery, radiation or chemotherapy depending on stage of the cancer because it was thought to be unresponsive to the immune system.
More recently, technological breakthrough and advancement in the world of cancer treatments have proven that in fact, breast cancer patients have improved outcomes when treated or combined treatments employ the use of immunotherapy for cancer and can post significant advantages in cost over conventional treatments involving chemotherapy.
*Immunotherapy at our hospital is administered by our certified oncology team with over 10 years experience with immunotherapy and NOT Dr. James P. Allison or Tasuku Honjo
"Breast Cancer Patients have seen almost 90% benefit rate when employing or combining Immunotherapy for Breast Cancer as part of our functional oncology program in Mexico"

How does Immunotherapy for Breast Cancer Work?

T-CELLS

T-cells are a type of white blood cell that can identify and kill infected, damaged or cancerous cells. Each T-cell has clawlike receptors on its surface that can recognize and lock onto antigens, foreign or abnormal protein fragments on the surface of infected or cancerous cells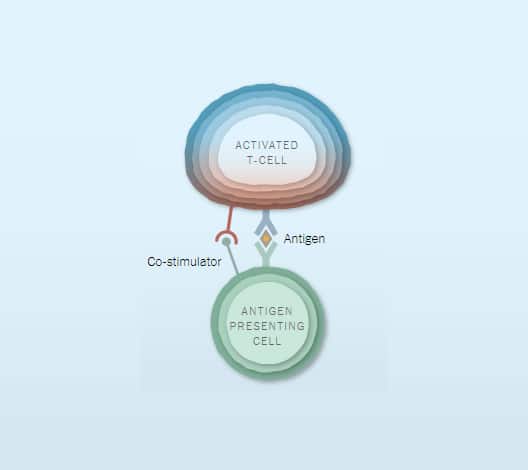 ACTIVATING A T-CELL
T-CELLS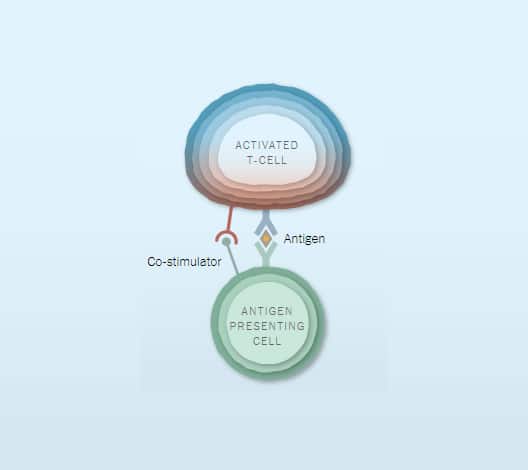 The T-cell must be activated before it can find and attack cancer cells. A specialized cell presents the T-cell with an antigen from a cancer cell, along with a co-stimulator protein. The T-cell begins to hunt down and kill any cells that are covered with the same antigen.
CANCER AND CHECKPOINTS
T-CELLS

Cancer cells can avoid destruction by taking advantage of a switch on the T-cell called an immune checkpoint. The checkpoint can shut down the T-cell and suppress the immune response, allowing the cancer to grow undisturbed.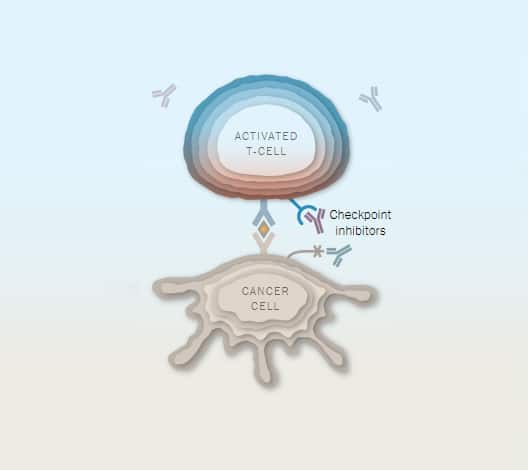 CHECKPOINT INHIBITORS
T-CELLS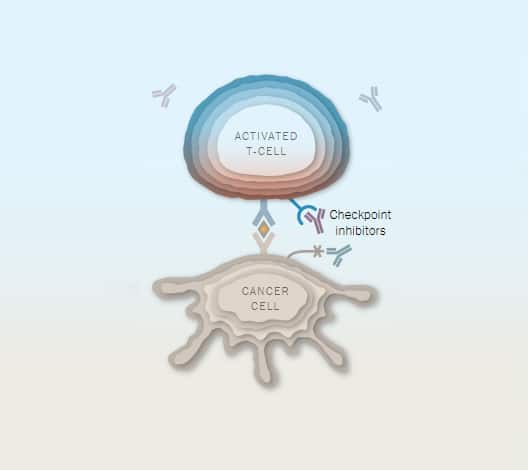 Drugs known as checkpoint inhibitors can physically block the checkpoint, which frees the immune system to attack the cancer. A single T-cell can kill thousands of cancer cells
"In the US, Immunotherapy for Breast Cancer can cost upward of $100,000 usd. Here with us in Tijuana, Mexico breast cancer patients are saving over 75% of the cost as part of our functional oncology treatment program and receiving over 90% benefit rate over traditional treatments"

Breast Cancer Survival Rates
Functional Oncology Program Benefit Statistics
The patient survival statistics are a small representation of the overall outcomes recorded by patients that underwent at least one of our cancer treatments and have approved our use of their information for statistical record keeping.
These numbers are intended to provide patients a general overlook at possible outcomes per type of condition but it's important to understand that every patient's cancer treatment and illness is treated different and can produce very different outcomes based on many aspects that should be discussed individually with your doctor despite our best intention to provide measurable baseline information for the consideration of our program.
| | | | | | | |
| --- | --- | --- | --- | --- | --- | --- |
| Cancer Type | Case Number | Stage I | Stage II | Stage III | Stage IV | Benefit Rate (%) |
| Lung Cancer | 1067 | 33 | 97 | 408 | 428 | 90% |
| Pancreatic Cancer | 195 | 3 | 11 | 32 | 87 | 93% |
| Breast Cancer | 125 | 2 | 3 | 16 | 67 | 88% |
| Ovarian Cancer | 52 | 0 | 3 | 9 | 28 | 92% |
| Colon Cancer | 47 | 0 | 1 | 5 | 28 | 87% |
| Lymphoma | 40 | 2 | 9 | 8 | 4 | 93% |
| Cervical Cancer | 24 | 1 | 1 | 5 | 12 | 96% |
| Bladder Cancer | 11 | 0 | 1 | 0 | 4 | 100% |
| | | |
| --- | --- | --- |
| Cancer Type | Case Number | Benefit Rate (%) |
| Lung Cancer | 1067 | 90% |
| Pancreatic Cancer | 195 | 93% |
| Breast Cancer | 125 | 88% |
| Ovarian Cancer | 52 | 92% |
| Colon Cancer | 47 | 87% |
| Lymphoma | 40 | 93% |
| Cervical Cancer | 24 | 96% |
| Bladder Cancer | 11 | 100% |