Gastric Sleeve Surgery in Tijuana Mexico
(Vertical Sleeve Gastrectomy – VSG)
Gastric sleeve surgery $3,800 USD  with Dr. Pablo Fok Russell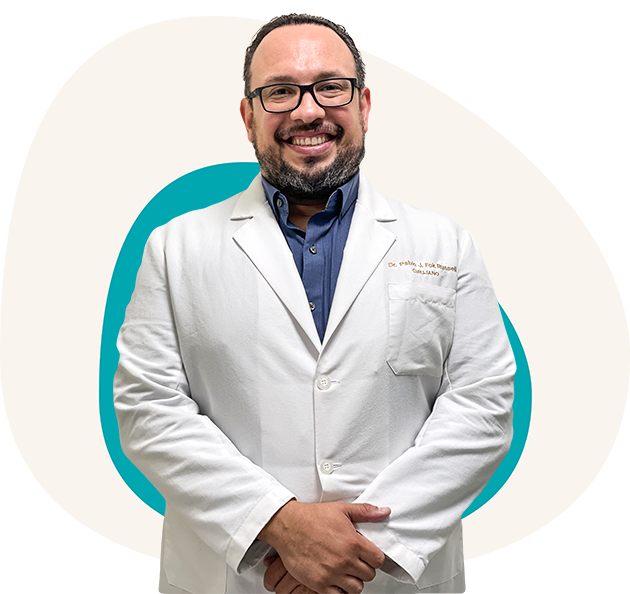 Certified Weight-Loss Surgeon

The Vertical Sleeve Gastrectomy (VSG) or Gastric Sleeve performed by Renowned Certified Weight-Loss Surgeon Dr. Pablo Fok Russell, is one of our top bariatric surgery solutions, it consists of transecting the stomach vertically over a 34F or 36F bougie to create a gastric tube and leave a pouch of 100 to 200 ml. This is a restrictive procedure that is performed through laparoscopy to limit the amount of food intake and to enable the weight-loss over much faster time.
Requirements for Gastric Sleeve Surgery are:
BMI of 30 or more
Presence of co-morbidities such as: diabetes or sleep apnea
Attempts to lose weight without success
Exceptions can be considered at doctors discretion at time of evaluation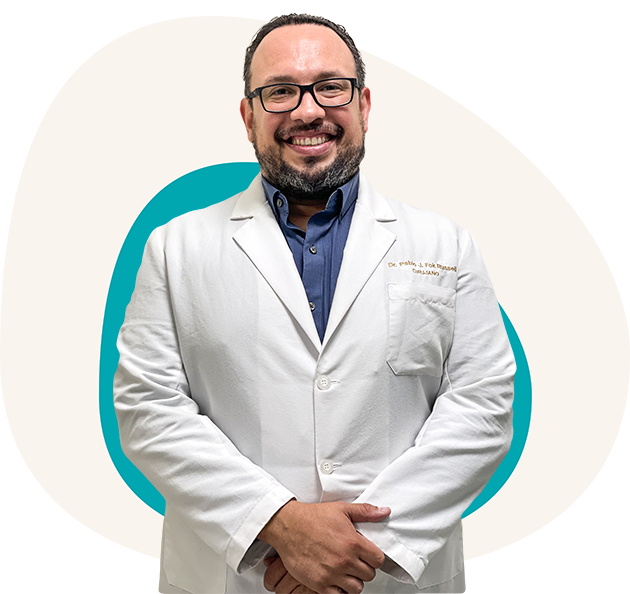 Certified Weight-Loss Surgeon

MedicalMex – Social Reviews & Recommendations
The Best Certified Plastic & Cosmetic Surgery in Mexico
Gastric Sleeve Surgery Patient Rreview
MedicalMex is the #1 option for weight loss surgery in Mexico
The Weight Loss Surgery of Angel from New Zealand.
My experience WLS with MedicalMex
Thank you so much Timmie for the words, energy and support!
Thank you so much Edith for sharing your WLS experience!
Best Gastric Sleeve Surgeon in Tijuana, Mexico

MedicalMex, The Safe, Affordable and Personalized Experience
US and Mexico Board Certified Weight Loss Surgeon
Personalized Experience, unlike everywhere else, we only accept one Weight Loss Surgery per day to ensure the highest level of personalized care from our entire team caring for your wellbeing and satisfaction
Home to Dr. Russell Fok a trusted name in Weight-loss Surgery
Full-scale certified hospitals and clinics with International Accreditation's
Best technologically advanced medical facilities in Tijuana
Personal Transportation Services
Concierge Services for Any Type of Additional Needs
Comfortable rooms with space available for companion upon request


Best Cost for Gastric Sleeve Surgery in Tijuana, Mexico
All-Inclusive Travel Package
Option 1. Pay in 1 Payment and Save
(Deposit + 1 Payment for the Remaining Balance)
Gastric Sleeve Surgery Cost
$3,800

usdPrice Dropped from $4,600 usd
2 Certified Bariatric Surgeons Lead by Dr. Fok Russell
Certified Anesthesiologist
Certified Registered Surgical Nurses
All Pre-Surgery and Post-Surgery Laboratory Testing
Post-Surgey Medications
Hiatal Hernia Repair (if needed)
Certified Hospital 2-Nights
Five-Star Hotel 1-Night
Dedicated Case Manager / Coordinator
Concierge Service
Round-trip Ground Transportation from San Diego Airport
3-year Home Follow-up Program
On-Premises Casino for Companion Entertainment
Option 2. Finance in 18 or 12 months
(Down Payment + Choice of 12 or 18 monthly installments)
Eligibility for Financing is subject to Personal Credit Report FICO Score from United States Credit Bureau.
Gastric Sleeve Surgery Financing Plan
$4,800

usdPrice Dropped from $5,800 usd
All-Inclusive Gastric Sleeve Surgery Travel Package
$1,500 usd Down Payment (Can be done in 1-3 partial payments)
12 monthly payments of $295 usd per month
18 monthly payments of $209 usd per month
Interest Rates Based on FICO Credit Score from 14% to 24%
Option for more than 18 months available for selected patients based on FICO Credit Scores

Gastric Sleeve Surgery FAQ´s
Frequently-Asked-Questions about VSG Surgery
We encourage all patients to do their research and ask all their questions to ensure their ready and have all the information needed to make an informative decision. To get started, here are a few of the most common questions regarding our Gastric Sleeve surgery in Mexico. For further assistance regarding prices, evaluations, medical questions or any other concern, please reach out through our Request More Information form so that our case managers can get in contact and answer all your questions.
What's included in your Gastric Sleeve Surgery medical travel package?
2 Certified Bariatric Surgeons Lead by Experienced Certified Surgeon Dr. Fok Russell
2 Night Hospital Stay
1 Night Hotel
Ground Transportation from San Diego to Tijuana (round trip)
All laboratory and medical testing included
Personal Case Manager/Coordinator
2-year Post-Surgery Follow up
Concierge service
What would the itinerary be for a Gastric Sleeve Surgery at MedicalMex?
Day 1: Our patient is picked up at their hotel or airport and taken to the hospital where he/she gets prepared for surgery.
Day 2: Our patient stays in the hospital under observation for one more day.
Day 3: Our patient is taken to their hotel to finish recovering under assistance from our medical coordinator.
Does the weight stay off after my Gastric Sleeve Surgery?
This will ultimately depend on you; it is important that you follow directions and post-surgery diet, check-in with our follow up coordinator and do your best to create a healthy lifestyle along with daily exercise and proper eating habits. This will ensure the weight stays off for good.
Does MedicalMex offer follow up for their Gastric Sleeve Patients?
Yes, one of the many benefits MedicalMex offers and our main difference with other weight-loss clinics and hospitals, is our 2 year Follow Up Program and it's included in our surgeries cost. Our program begins immediately after your procedure. We will make sure our patients recovery goes as smoothly as possible and ensure the results they are hoping for.
Our Follow Up Program includes:
Post-op Diet Program
Telemedicine – Skype video conferencing
Is MedicalMex safe to have my Gastric Sleeve Surgery?
Safety is our top priority we invest heavily in the continuous training of our entire team, proving them many programs and incentives to ensure they have the best medical and servicing training. Additionally, we are the only BBB certified facility and we honored its values for safety, trustworthiness, transparency, responsiveness, and overall great experience on a day-to-day basis. Plus, we only do up to 3 surgeries per day to make sure we provide the highest level of precision and personalize care (most other clinics have from 10 to 20 surgeries per day).
Why Choose MedicalMex for my Gastric Sleeve Surgery in Mexico?
Our Personalized Experience, our doctors can only do one patient surgery per day to ensure the entire team is devoted to the highest-level of personal care, there are cases where we might do two based on patient's request if they are family members or if they voluntarily want to go through the experience together. Most places do as many as they can handle and compromise on quality for obtaining the highest profits, we are opposed to this practice
We are a US company that works to get our patients the best prices without compromising quality and safety, we do not markup.
We are your US ally during your entire stay in Mexico, we understand the Mexican Health System and work with Reputable Medical Doctors so you can have Peace-of-Mind
Our Reputation, we are the only provider to offer opportunity to talk to other patients that have gone through similar experience for better idea of what to expect
We only work with veteran doctors that go through screening process to validate their credentials and experience
Request Booking Contact Today!