Dr. Iván Aguilar Enríquez

Penis Enlargement (Phalloplasty) in Tijuana, Mexico
All-Inclusive Pay-in-Full Price: Starting from $2500 to $6500 usd 
Dr. Iván Aguilar Enríquez


Dr. Ivan Aguilar is a reconstructive urologist trained in Korea with Dr Kim Jing Hong, in male genitalia reconstructive and enhancement surgery.
He specialized in Urology in Centro Medico de Occidente in Guadalajara, one of the most important urology centers in Mexico, he has also the opportunity of several observerships at UCLA Medical Center in Los Angeles California under the guidance of Dr Shlomo Raz and by the world-famous transgender surgeon, Dr. Marci Bowers, who has been named one of 'America's Best Physicians' in 2002 and 2003 and the only physician member of the Washington State Midwifery Board at the Pacific Coast Hospital in San Francisco California, for reconstructive female and transgender surgery program, he was the first Mexican to attend the Center for Urethra and Genital Reconstructive Urology Surgery at Arezzo, Italy. Under the guidance of World Renown Guido Barbagli.
MedicalMex – Social Reviews & Recommendations
The Best Medical Procedures in Mexico

Penis Enlargement with Peniflex® Implant in Tijuana, Mexico
Peniflex® is a medical-grade ultra-soft silicone penile implant for penis enlargement.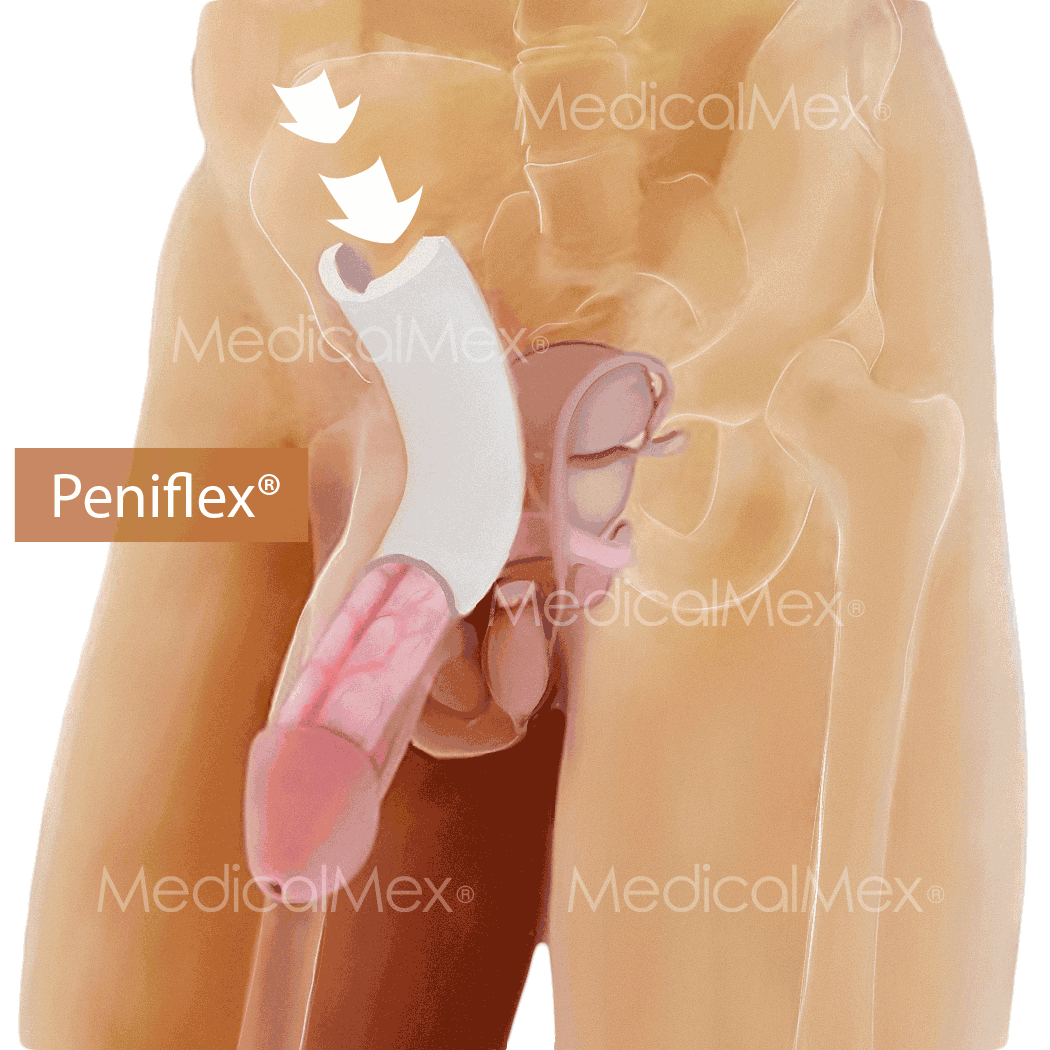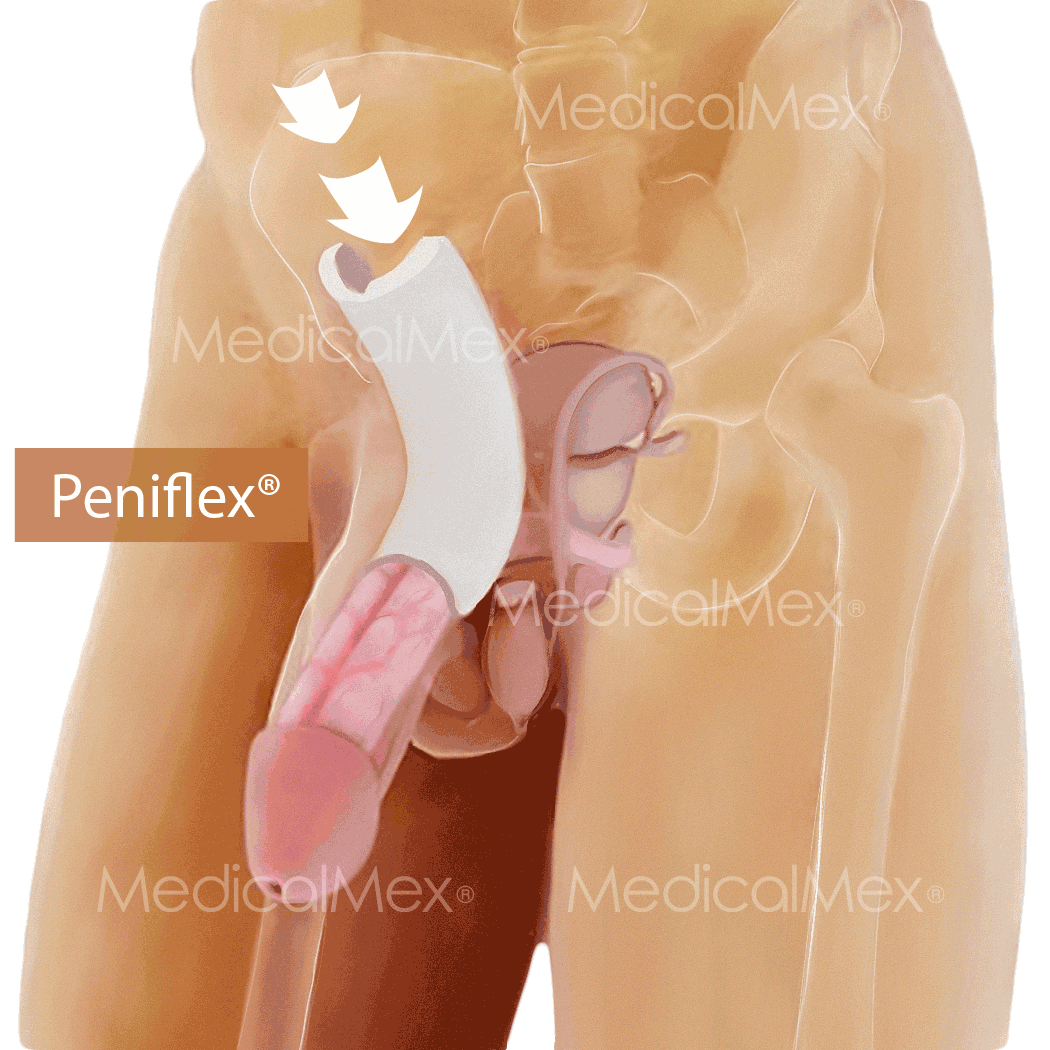 Peniflex® is soft silicone, subcutaneous penile implant indicated for the aesthetic improvement of penile appearance in men who have a retractile penis, mild penile indentation deformities, inadequate girth, and other related irregularities.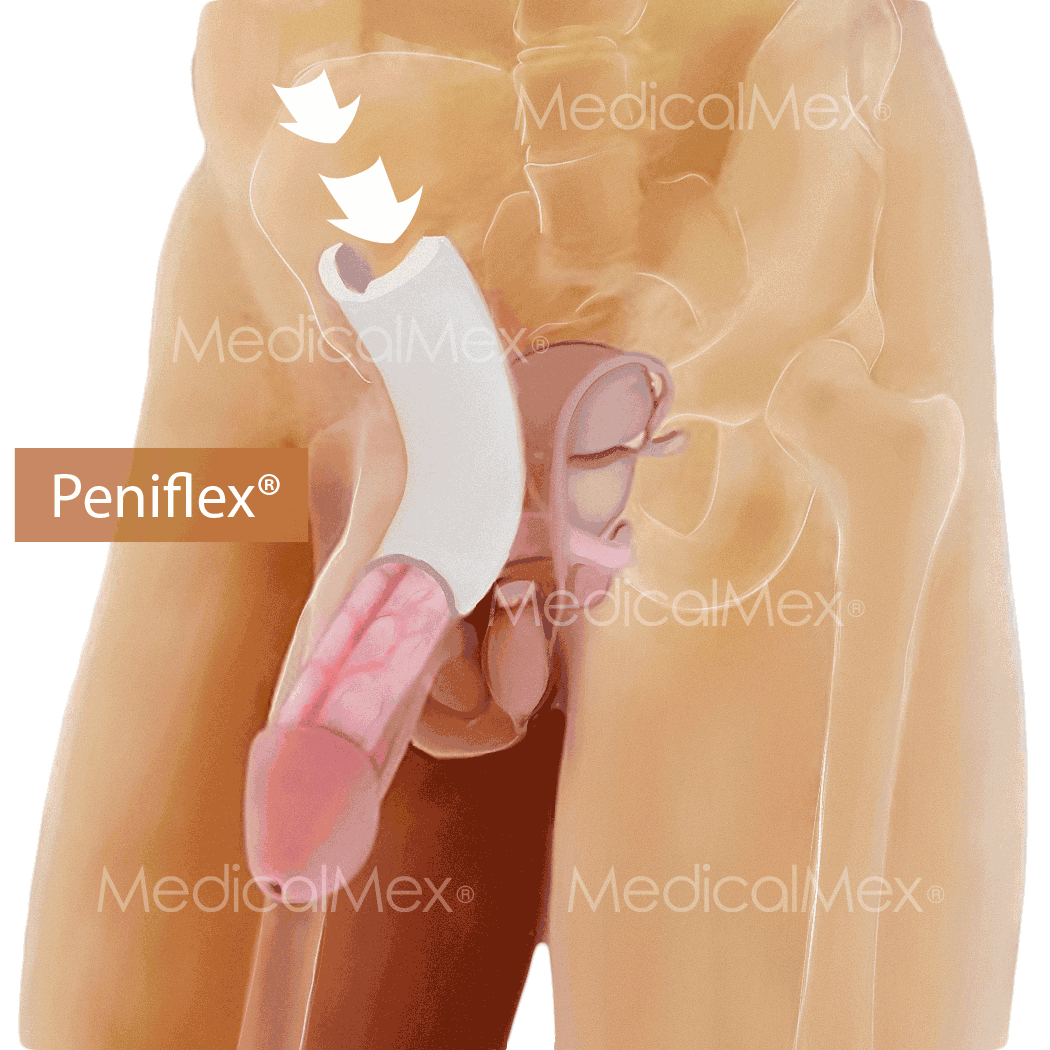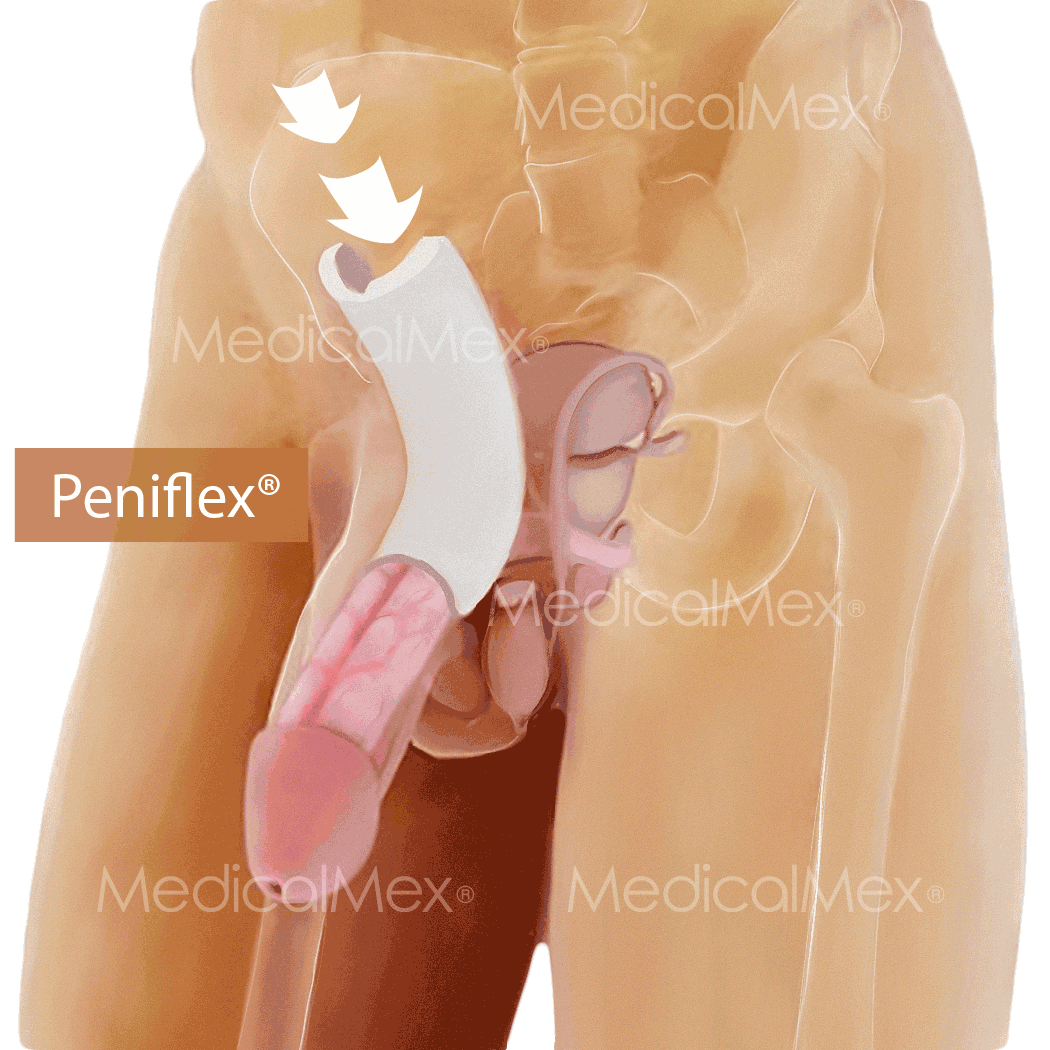 Penis enlargement and thickening with liposuction and lipotransference in Tijuana, Mexico
Choosing to undergo Male Enhancement surgery in Mexico has several advantages: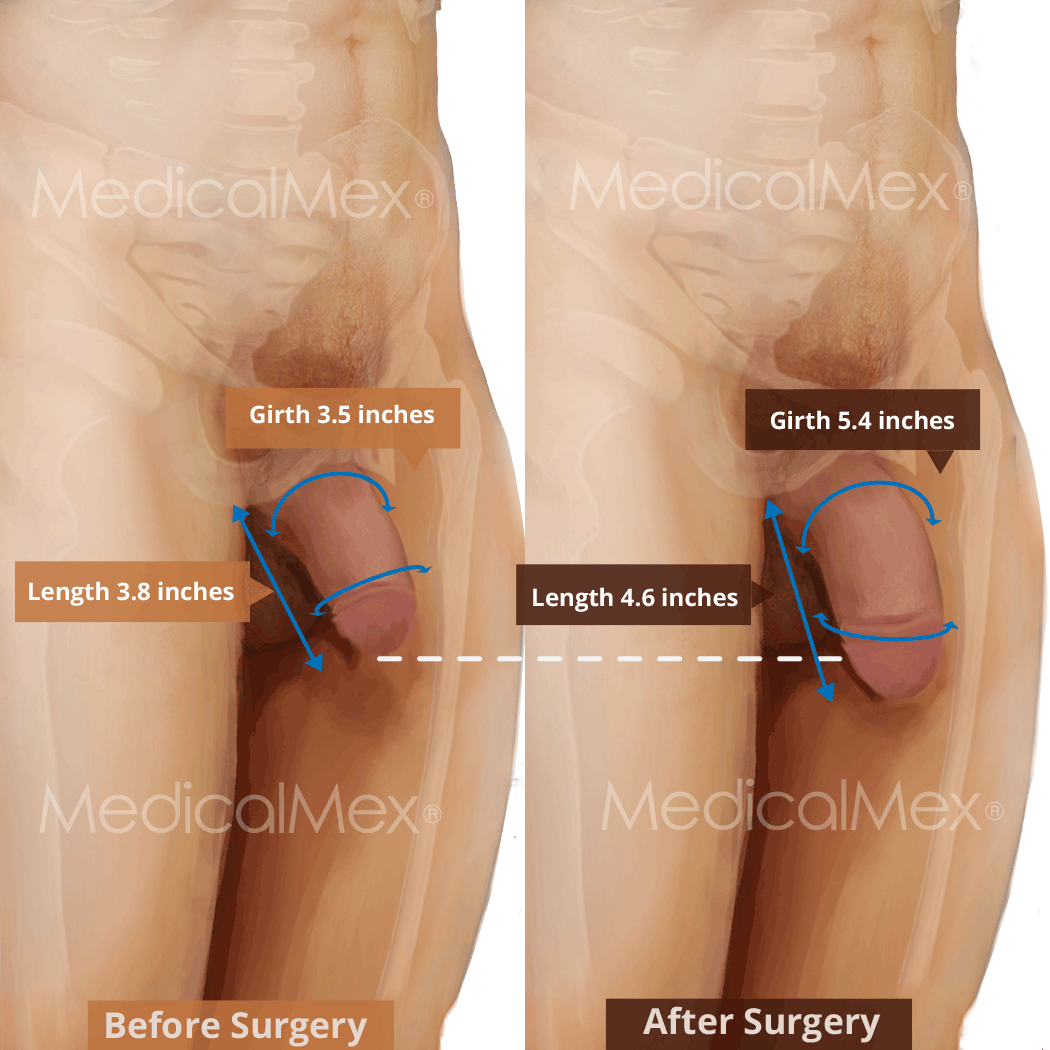 It is possible to perform lengthening and enlargement of the penis during the same surgical session. In fact the combined procedure is performed in >70% of cases, also because it ensures the maintenance of the correct proportion between length and girth of the penis.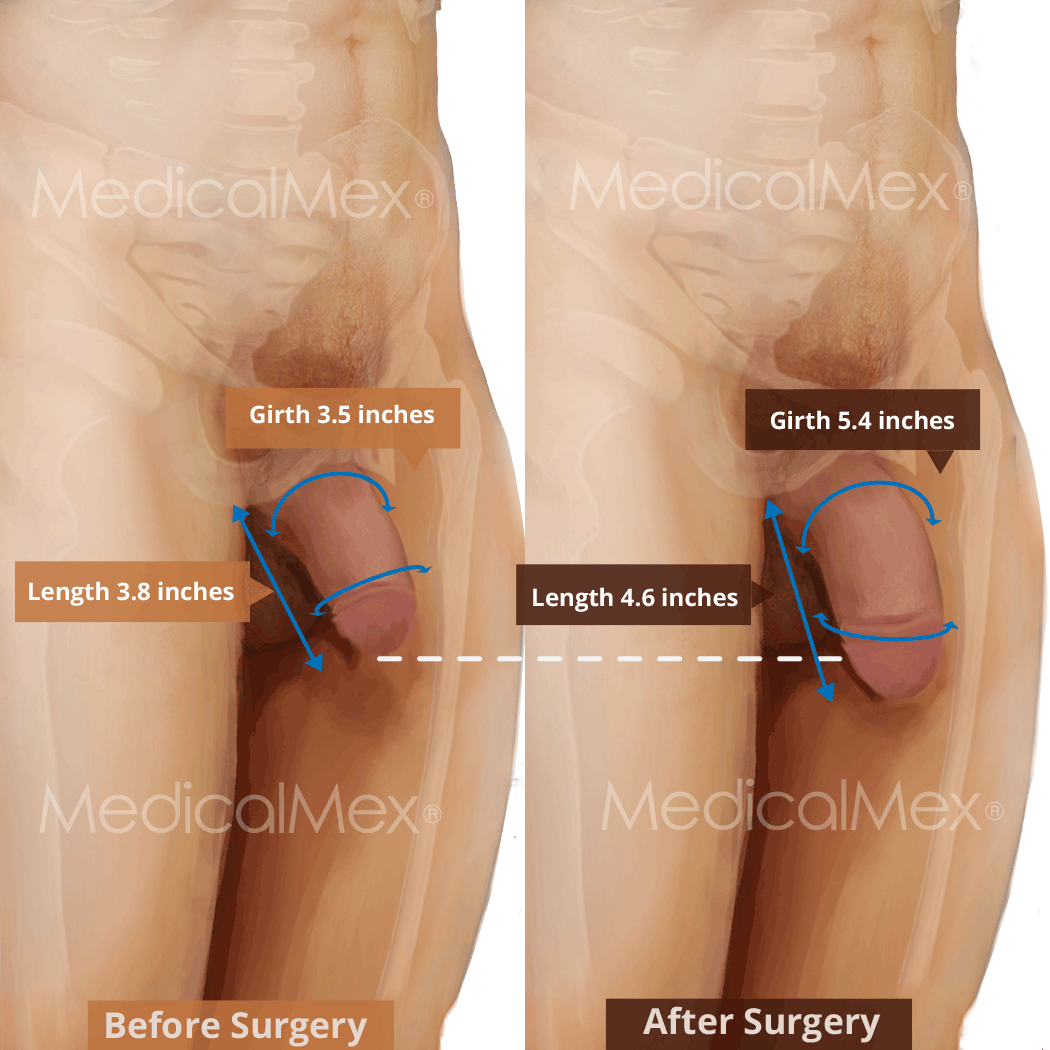 Penis enlargement and thickening with dermo-fat graft in Tijuana, Mexico
Choosing to undergo Male Enhancement surgery in Mexico has several advantages:

The graft can be taken from either below the buttocks or from the public area epidermis the external part of the skin is then removed. The remaining graft is transported to the penis through a suprapubic incision and placed inside the penis resulting in considerable enlargement.

Enlargement of the penis with liposuction and lipotransference without lengthening in Tijuana, Mexico
Fat transfer is a very popular technique for increasing the girth of the penis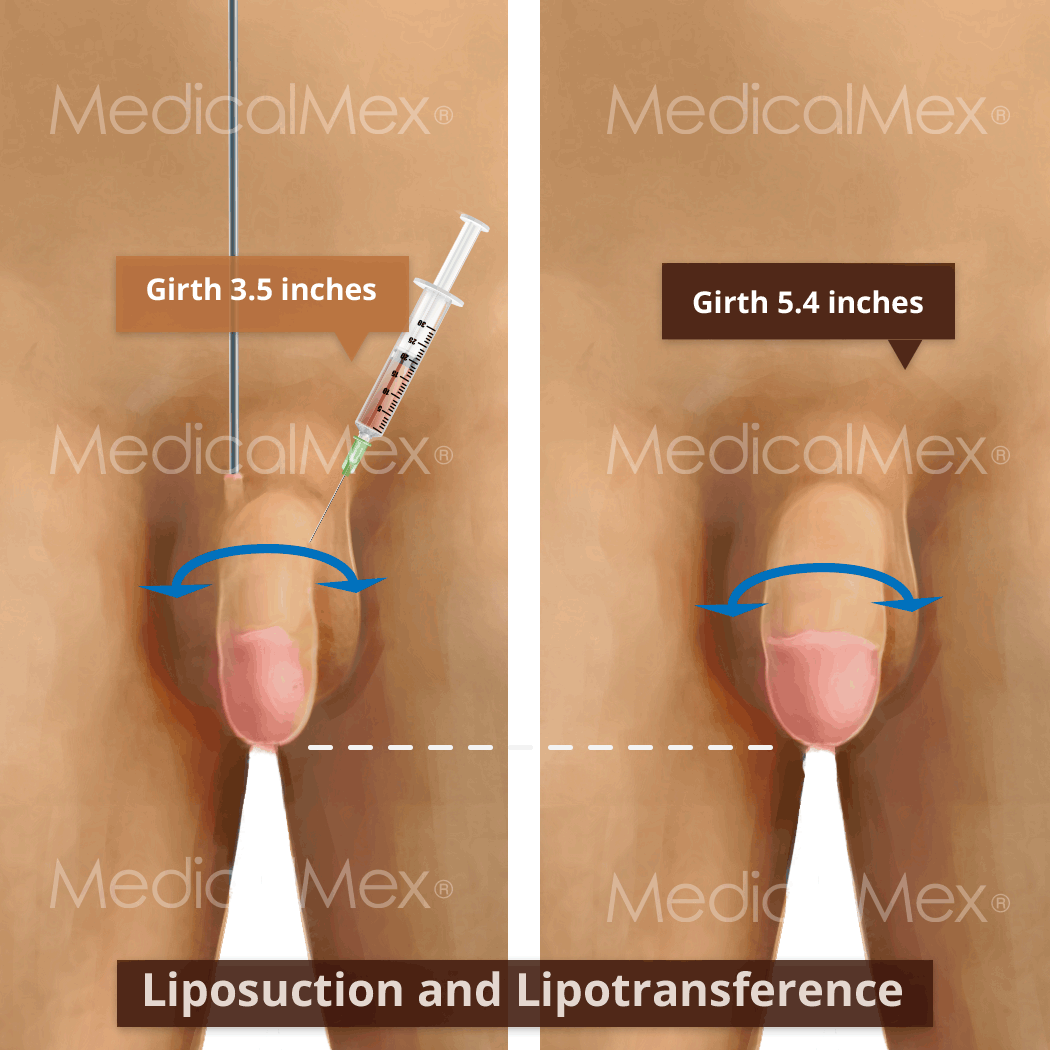 Fat Transfer: With this very popular technique, fat is removed from the abdomen or thigh, purified, and skillfully injected into the shaft of the penis. 20% – 30% of the fat gets absorbed in the first 2 years, that's why we transfer 40% more of the fat that is usually transferred to prevent this absorption fat loss and preserve the thickness gained in the first surgery.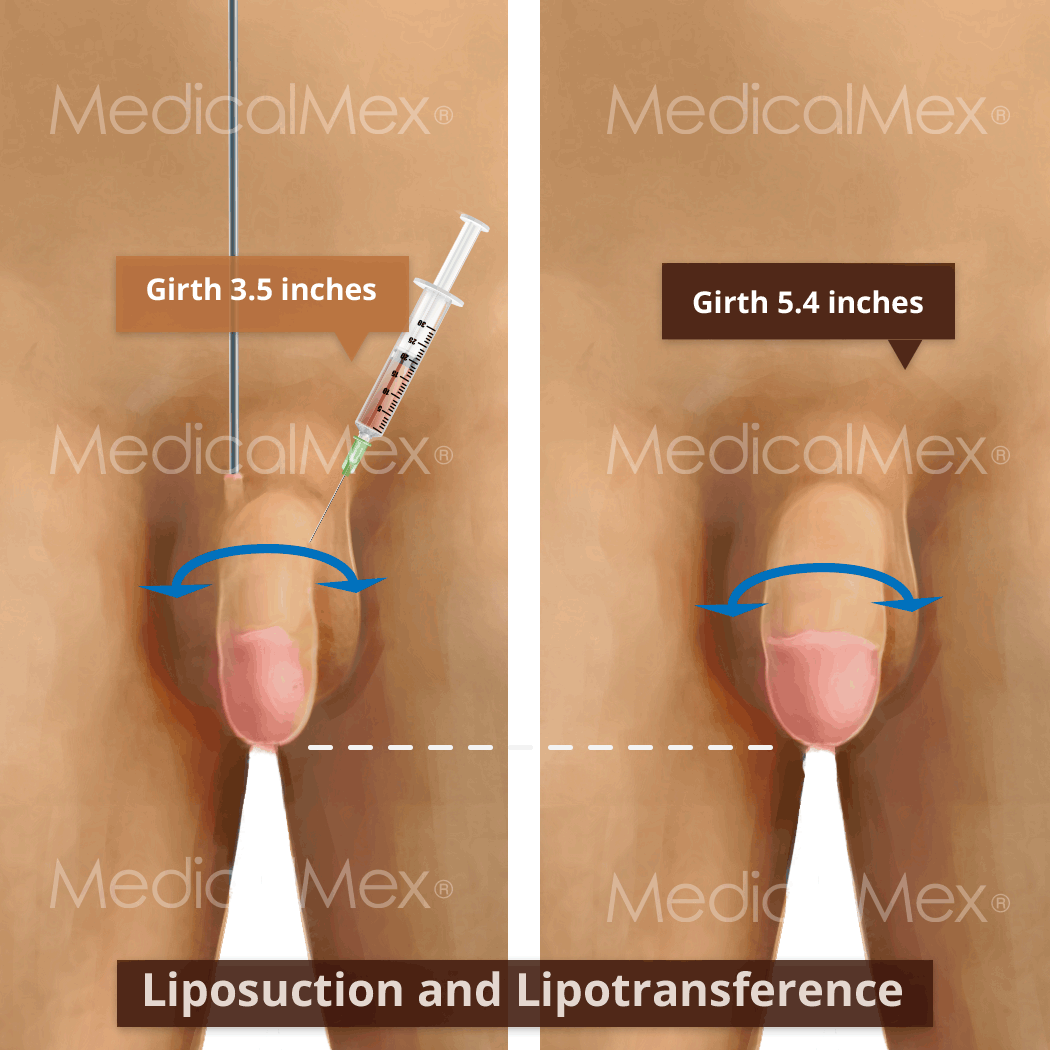 Penis Augmentation using Injectable Hyaluronic Acid in Tijuana, Mexico
Penis girth augmentation can be achieved with a minimally invasive injection of dermal fillers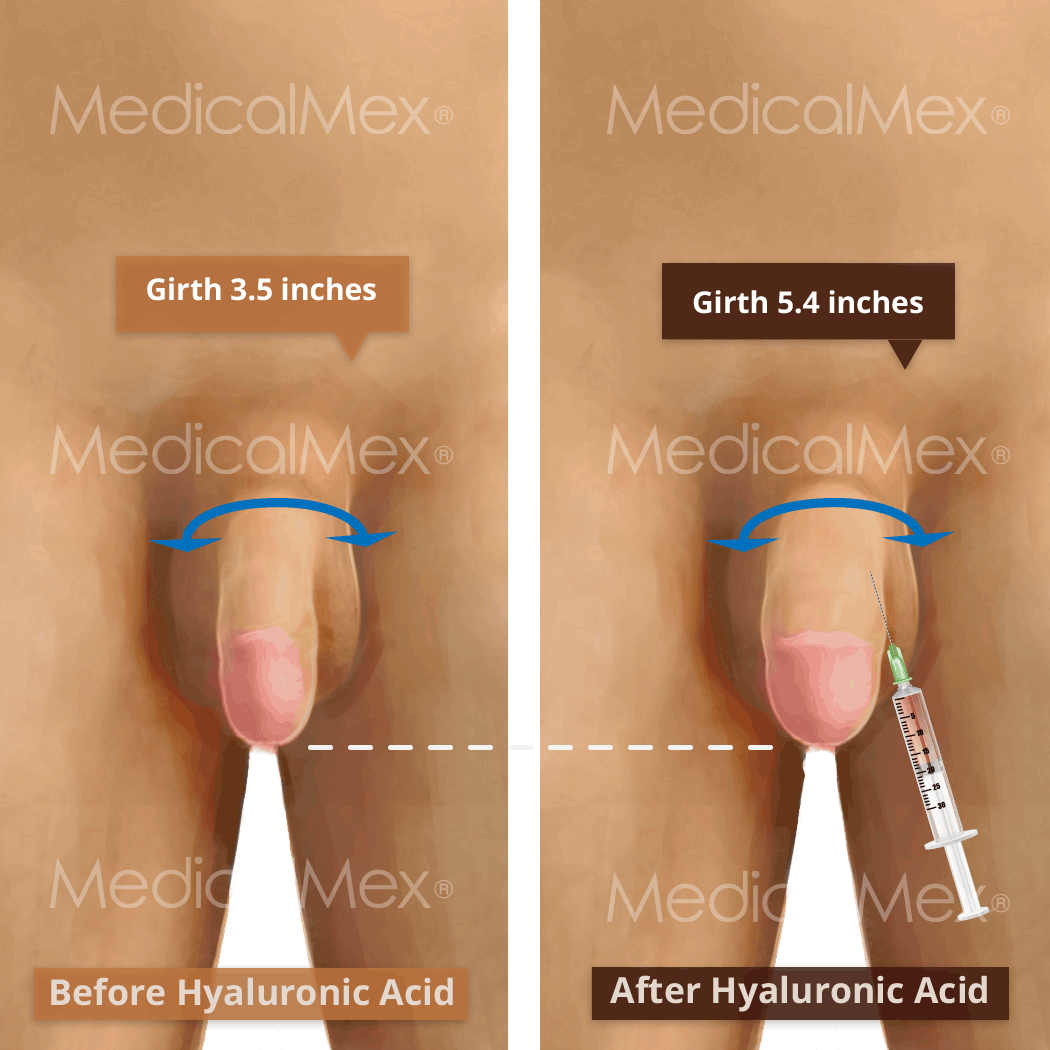 Penis enlargement can be achieved with a minimally invasive injection of dermal fillers. Injections can increase the girth of the penis while also increasing the length of the flaccid penis. Using hyaluronic acid fillers for injection is preferred as the substance can be easily dissolved if needed.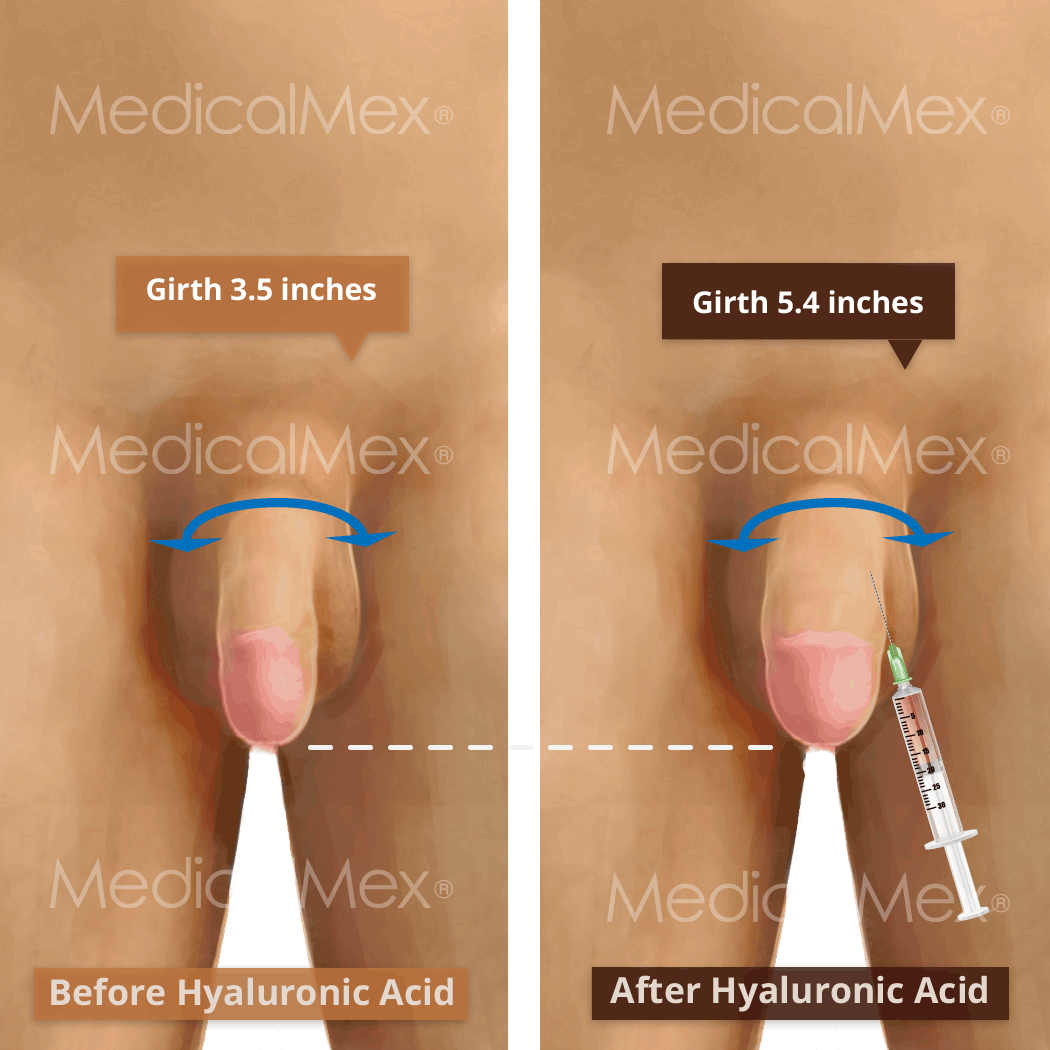 Best Penis Enlargement (Phalloplasty) in Tijuana, Mexico
MedicalMex, The Safe, Affordable and Personalized Experience

US and Mexico Board Certified Penis Enlargement Surgeon
Home to Dr. Iván Aguilar a trusted name in Penis Enlargement
Full-scale certified hospitals and clinics with International Accreditation's
Best technologically advanced medical facilities in Tijuana
Personal Transportation Services
Concierge Services for Any Type of Additional Needs
Comfortable rooms with space available for companion upon request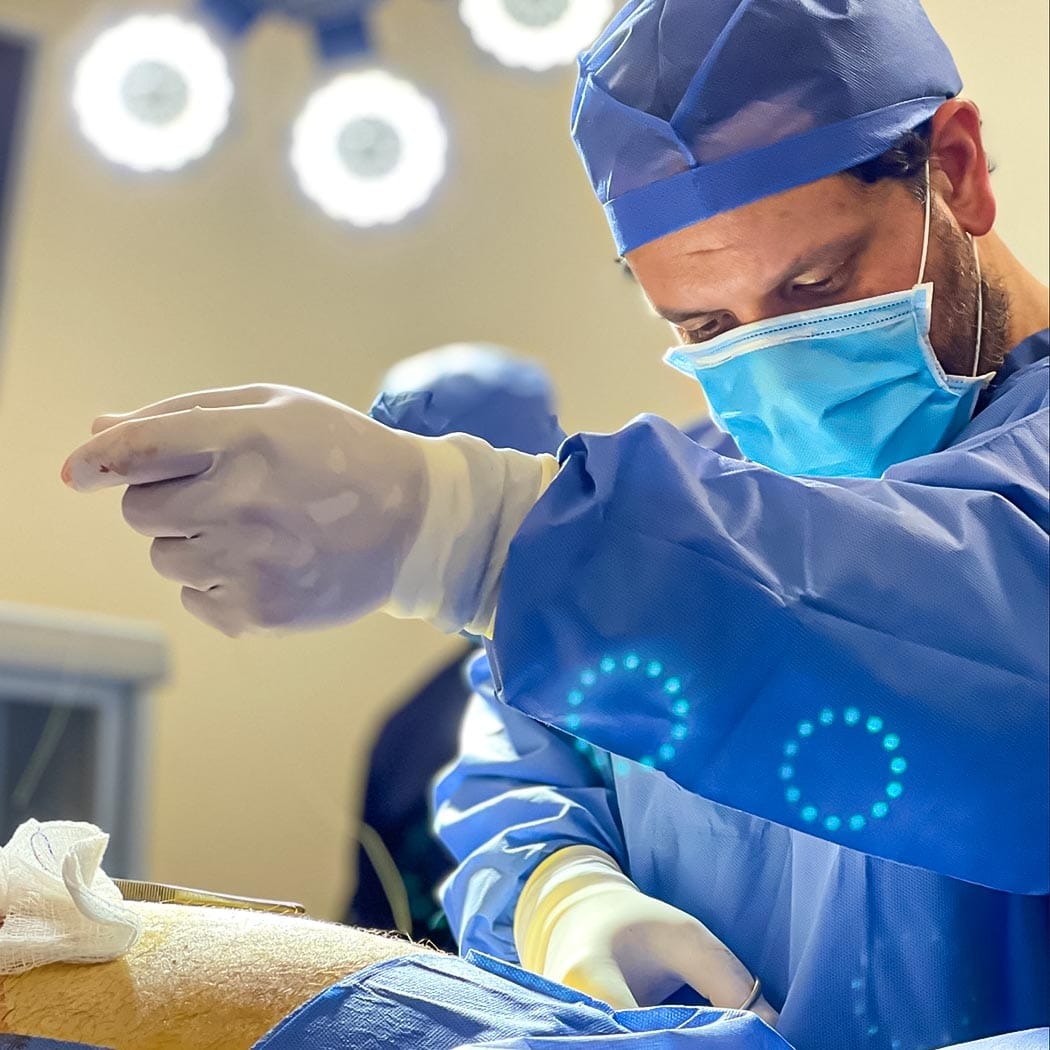 MedicalMex Clinic By Russald Medical
Facilities At Tijuana, Mexico

Best Penis Enlargement (Phalloplasty) in Mexico
Board Certified Plastic & Cosmetic Surgeons in Tijuana
Are you ready to make a change in your appearance and self-confidence? Get to know our board certified plastic surgeons, offering the best plastic surgery packages in Mexico. Top quality plastic surgery at low affordable prices.
Request Booking Contact Today!