Best Plastic Surgery in Tijuana, Mexico
The Best Certified Plastic Surgery in Mexico
Plastic surgery (Cosmetic surgery) procedures at our hospital in Tijuana, Mexico are lead by Dr. Salvador Medina, a highly regarded plastic, aesthetic & reconstructive surgeon with  over 20 years of practicing and academic experience that expands across the best universities in Mexico and board member at the most prestigious  medical associations.
Candidates for Cosmetic Surgery at Angeles Hospital Tijuana:
Patients with good health (BMI of 27).
Patients who don't suffer from any of the following high-risk conditions: Diabetes, High Blood Pressure, Bleeding disorders, Heart diseases or diagnosed Depression.
*If you are diagnosed with obesity or smoke and drink alcohol regularly, you can't be a candidate for our Cosmetic Surgeries.
The "Mommy Makeover" in Tijuana, Mexico
Medical Travel Packages Price from: $9,500 USD
"The Mommy Makeover" is a personalized package of multiple plastic cosmetic surgery procedures designed to restore the different parts of the patient's body,  that have been impacted after giving birth to a baby. This surgery package provides the convince and affordability while also giving moms the flexibility to chose the areas that they want to improve including breasts, abdomen, waist, genitalia and buttocks.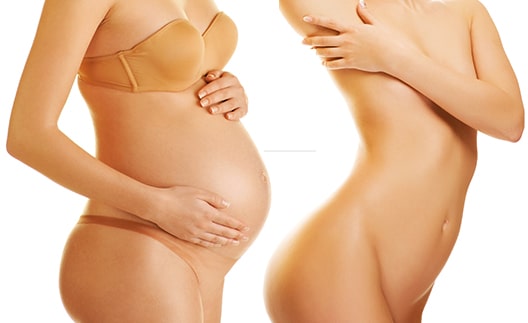 Liposuction Surgery in Tijuana, Mexico
Medical Travel Packages Price from:  $4,250 USD
The Liposuction surgery, also called lipoplasty or liposculpture surgery, removes stubborn fat from problem areas such as the hips, thighs, buttocks and/or abdomen. This process will help remove bulges, unsightly contours and dips which will help improve the overall physique to improve self-confidence and health.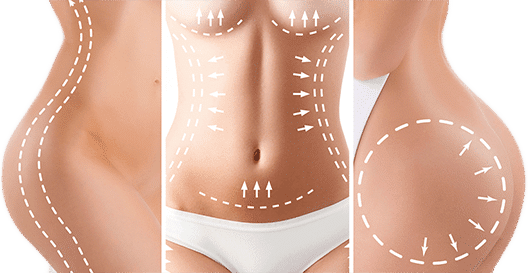 Breast Augmentation Surgery in Tijuana, Mexico
Medical Travel Packages Price from: $4,550 USD
The Breast augmentation or breast enlargement surgery, is a plastic cosmetic surgery procedure that enhances the current size of their breasts to raise and reshape while increasing and helping reaffirm the breast area. The breast enlargement is one of our most popular plastic surgery procedures which are lead by our certified plastic surgeon Dr. Salvador Medina.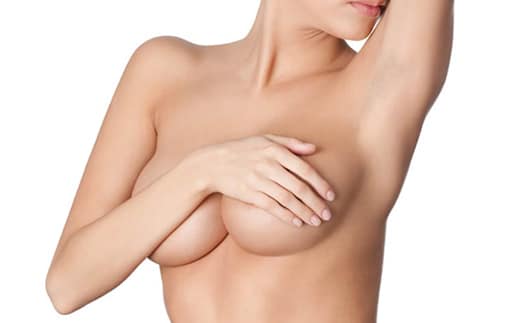 Arm Lift Liposuction Surgery in Tijuana, Mexico
Medical Travel Packages Price from: $3,950 USD
The arm lift surgery is designed to improve one of the most common problem areas everybody faces with age, the tissue in the arms that relaxes and with the help of gravity and weight loss, can start to sag the lose skin. This can be a big problem for both men and women, who store excess fat in their upper arms and don't have the muscle tone to maintain good arm definition. Whether the skin has been stretched by age or gain and loss, this cannot be improved just by exercise; for this the arm-lift surgery is the best option.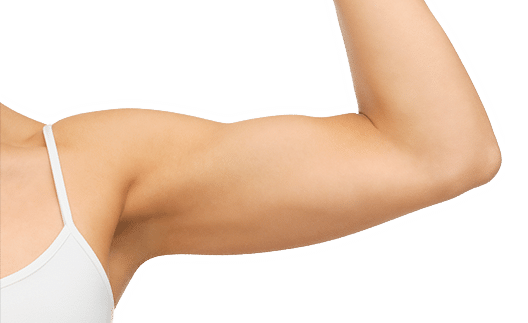 Facelift Surgery in Tijuana, Mexico
Medical Travel Packages Price from: $4,800 USD
The face-lift surgery is a plastic surgery procedure that removes the excess skin that begins to wrinkle or sag with age or high exposure to the sun which causes drooping in the eyebrows, cheekbones and neck. This process can make the patient look younger and improve self-confidence without changing facial shape or the main features of the face.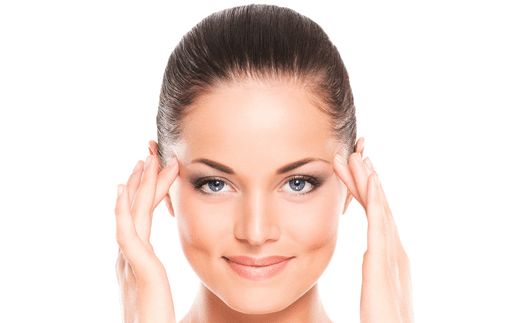 Tummy Tuck Surgery in Tijuana, Mexico
Medical Travel Packages Price from: $5,500 USD
A tummy tuck or abdominoplasty, flattens the abdominal region by removing excess fat and skin from the area and tightening the abdominal wall muscles. Other variations include circular tummy tucks or circumferential tummy tucks which are slightly more complex procedures. Though less popular than liposuction, more than 80,000 Americans have the tummy tuck procedure every year.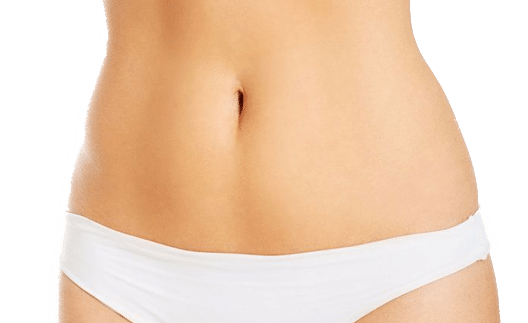 Certified Plastic Surgery Hospital in Tijuana, Mexico
Most Trusted and Recognized Hospital Name for over 10 years
Home of  Best Board Certified Plastic Surgeons in Mexico
Personalized attention with US based case managers
Home to Dr. Salvador Medina the most recognized and trusted name in Plastic Surgery in Tijuana
Peace of mind from getting treated with the most prestigious hospital name in Mexico
Full-scale certified hospital with International Accreditation's (Not a Clinic like most)
Best technologically advanced medical facilities in Tijuana
Shuttle Service
In-house Pharmacy and Chapel
Best amenities
Comfortable rooms with companion accommodations
Best Plastic Surgery in Mexico (Cosmetic Surgery)
Board Certified Plastic & Cosmetic Surgeons in Tijuana
Are you ready to make a change in your appearance and self-confidence? Get to know our board certified plastic surgeons, offering the best plastic surgery packages in Mexico. Top quality plastic surgery at low affordable prices.